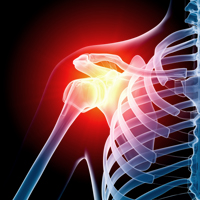 The rotator cuff is a group of muscles that are designed to move and support the shoulder. The shoulder is a ball and socket joint with the ability to move in almost 360 degrees. It is also one of the most commonly injured joints of the body. These injuries can occur during almost any activity from playing sports, yard work, or even overuse of the mouse on a computer. Rotator cuff injuries can also be very painful, but treatments such as medications and surgery often fail as the underlying problems with the muscles are not addresses.

Chiropractic is not just about treating backs and necks. We have had great success at Cavallo Chiropractic treating rotator cuff injuries.
Stop suffering in pain. Call us today at 970-823-2225 for a free consultation to see how we can help your shoulder pain!